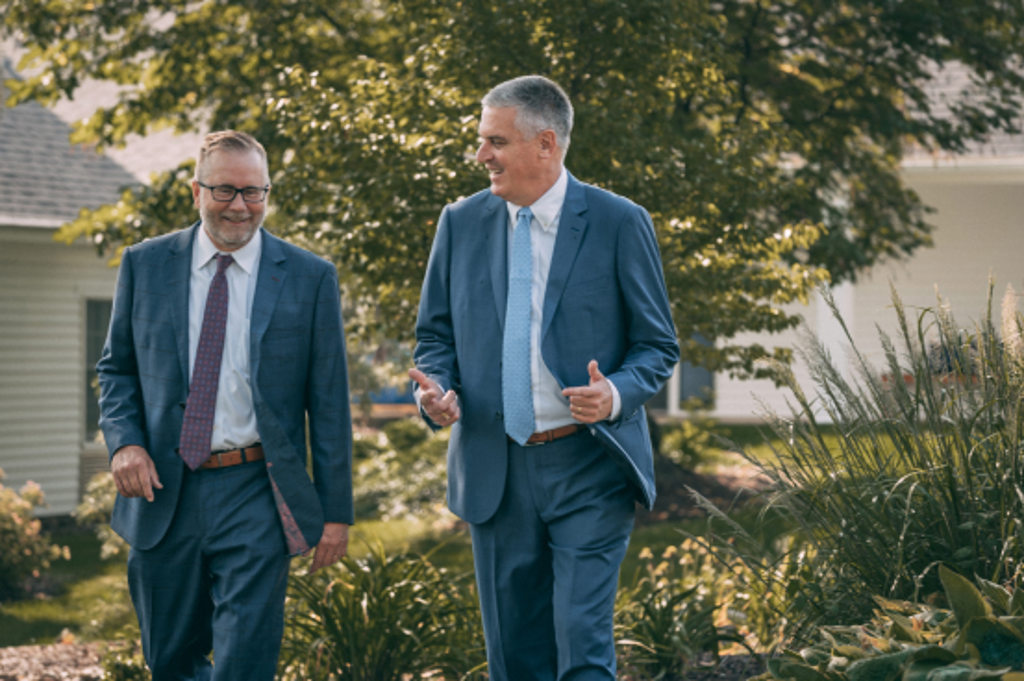 Our legacy, rooted in the late 1800s, speaks of a commitment to adapt, innovate, and serve with unwavering dedication.
Today, Journey Bank customers enjoy convenient access to a network of over 20 community offices throughout our Central PA region, seamlessly blending traditional banking values with contemporary financial solutions. Our approach is holistic; we believe in building and nurturing lasting relationships, understanding that each customer's financial journey is unique. Our team of experts are equipped with deep market insights, enabling us to provide personal financial guidance and services that align with the diverse needs of our customers.
In an ever-evolving financial landscape, Journey Bank remains your steadfast partner. Our mission is clear: to guide, support, and empower you at every step of your financial journey. With a rich history of knowledge, adaptability, and genuine care, we are dedicated to ensuring that your financial goals are not only met but exceeded.
Let's take a look at where it all started.
The Muncy Banking Company opened its doors on November 1, 1893 and was the direct result of a few Muncy businessmen under the leadership of Lewis S. Smith. Smith, one of Muncy's most successful store owners, could see the need to maintain two banks in the community. One of Muncy's two banks had recently ceased to exist. As a result, the Muncy Banking Company was established to furnish the primary needs of the small businessmen and the people in the community. On June 20, 1962, the Board of Directors voted to broaden its services to include a trust department. At the same time the bank changed its name to The Muncy Bank and Trust Company.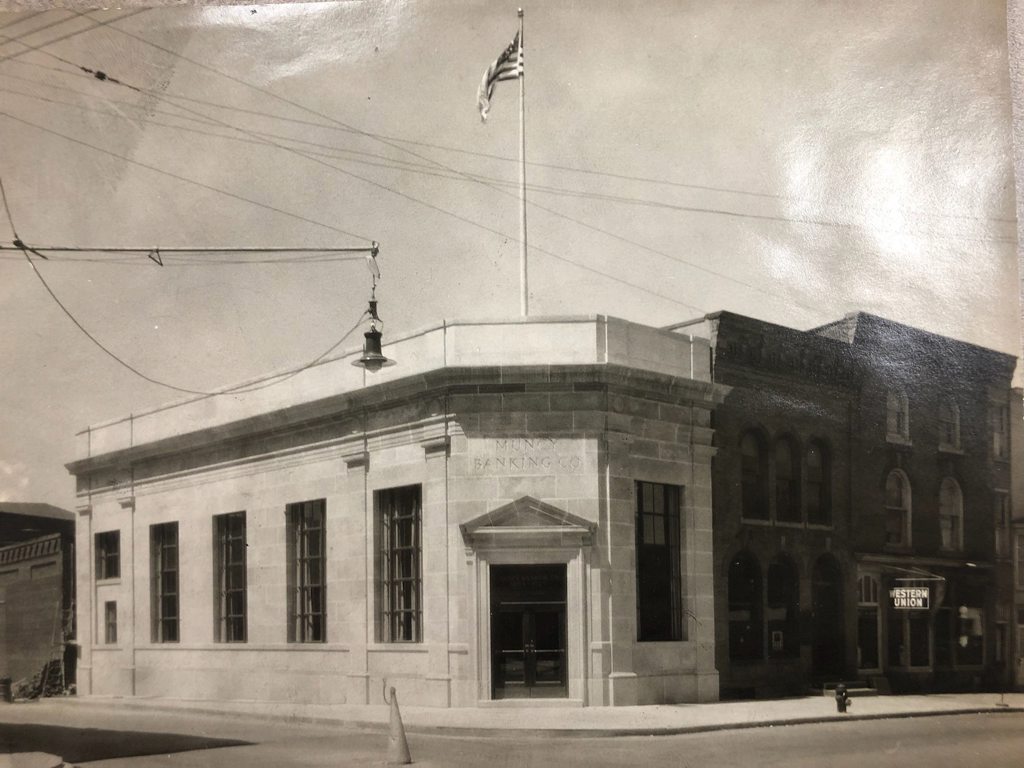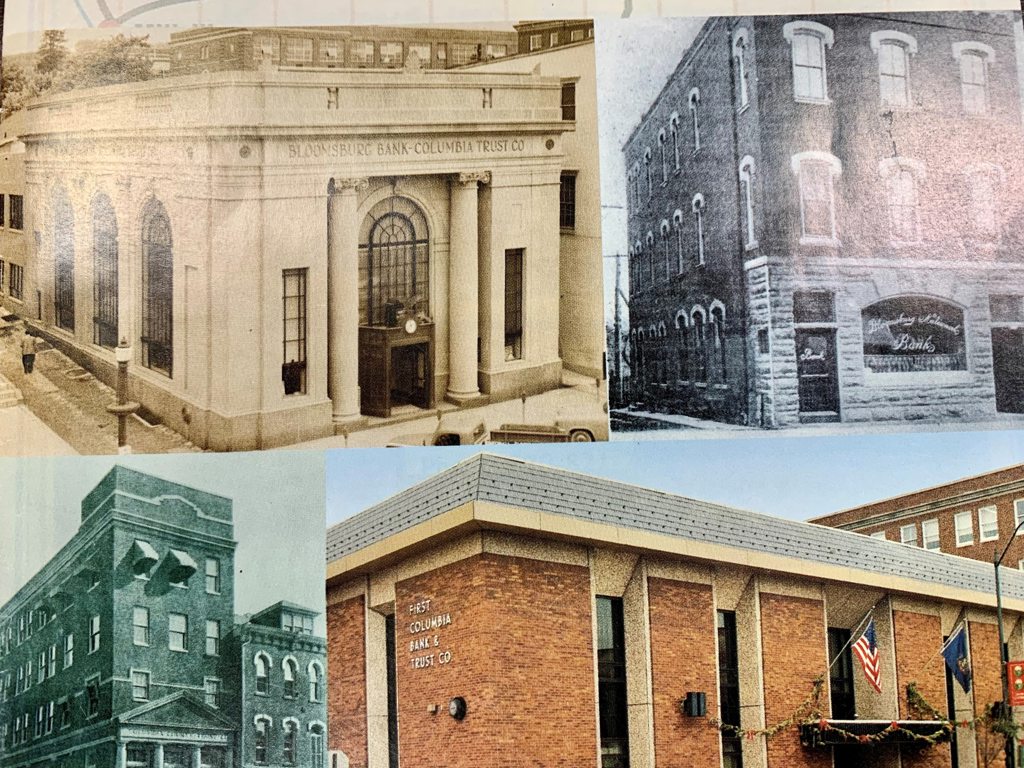 On April 8th, 1899, five local businessmen petitioned the Comptroller of the Currency in Washington, D.C., to organize a new financial institution-The Bloomsburg National Bank. In 1926, The Bloomsburg Bank-Columbia Trust Company formed through the consolidation of the Columbia County Trust Company and the Bloomsburg National Bank. In 1990, Bloomsburg Bank-Columbia Trust changed its name to First Columbia Bank & Trust Co. In 2008, First Columbia Bank & Trust Co. and CCFNB joined forces and became the second largest independent publicly traded bank holding company headquartered in the three county radius. The bank was officially named First Columbia Bank & Trust Co., with CCFNB Bancorp. Inc. becoming the holding company.
2023 has come and we've united our strengths to serve you better
At Journey Bank, we embody a set of core values that we believe are not only integral to our identity but are also reflective of the expectations you, our valued customers, hold for your local hometown bank. These values represent the cornerstone of our commitment to providing you with exceptional banking experiences. They serve as the guiding principles that shape our interactions with you and the community we serve.
Our dedication to these fundamental values ensures that every interaction with Journey Bank is a testament to our unwavering commitment to:
Service with Care
Reliability
Trust
Expertise
Responsiveness
Accessibility
Community Connections
Today & Tomorrow
Through good times and hard times, we've been there for so many of our local businesses and for generations of families. Today, we remain fully committed to serving the banking and financing needs of our community and look forward to being here for you on your financial journey.
Our Community is Our Commitment
To our team, being a community bank means much more than just doing business locally - it means being involved, getting out into our community, and making an impact where our customers and employees live.